Governor of Ekiti State and chairman of the Governors' Forum of the Peoples Democratic Party (PDP) has knocked the Federal government and the Nigeria Police on alleged move to stop a planned mass protest to be led by world renowned Nigerian musician, Mr. Innocent Idibia, (aka Tubaba).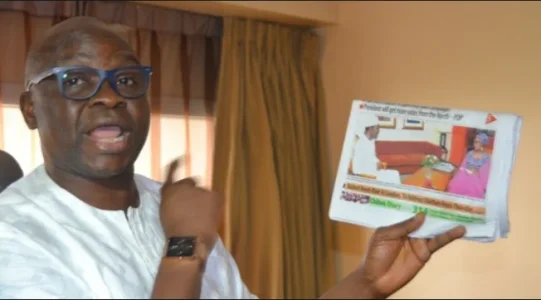 Lagos police commissioner, Mr Fatai Owoseni had said intelligence report indicated that criminals might hijack the planned 2face's protest and therefore vowed to stop the protest.
The Command has vowed to stop the planned protest.
Critizicing the police's stand, Governor Fayose said, "Leadership is about accountability. To be accountable, leaders must listen to public opinion either by civil and peaceful protest.
"The court of appeal's judgment in ANPP/IGP allows for such protest or gathering without police permit or interference as in advanced democracy. The protest is said to be for and about good governance. So who is afraid of the protest. Who does the police represent or representing in this issues?
"Nigerians are hungry and angry, our currency is above 500/$.
"Nepotism, extra judicial killings, disobedience to court order and human right abuses must stop. The conscience is an open wound and the guilty is afraid."