Bauchi state governor Mohammed Abdullahi Abubakar has condemned the statement credited to the Ekiti state governor, Ayo Fayose, asking Fulani herdsmen to leave Ekiti state in the wake of incessant clashes between farmers and cattle herders suspected to be Fulani.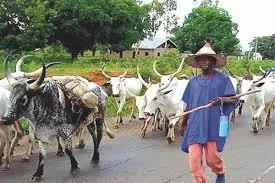 Abubakar said Fayose's statement was unbefitting of national leaders, especially state governors, and was as condemnable as the crises between the farmers and herders.
Abubakar said he is worried that Nigeria has not been able to find lasting solutions to such clashes that have resulted in the death of hundreds of Nigerians and lamented that instead of dialoguing with all stakeholders, some leaders were resorting to making divisive public pronouncements.
He said: "In a democracy, provisions have been made for anybody that is aggrieved with anything in the country to seek redress. Instead of resorting to making such public pronouncements, there are laid down laws to follow,"
"On this matter, I am gladdened with efforts of both the presidency and the National Assembly which is conducting public hearings with a view to putting an end to such incessant and senseless killings."
While urging leaders to be mindful of their public utterances, especially on matters that bother on national unity and security, Abubakar stressed that Nigeria is in dire need of everybody's contributions for it to be great again and for the economy to bounce back.