The FCT Commissioner of Police (CP) Muhammed Mustafa has warned individuals and groups planning any form of protest in Abuja to notify the Command before embarking on such protest.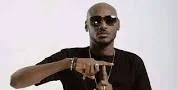 Mustafa who spoke on Friday at a press conference at the Command Headquarters in Abuja, said the warning follows reports making the rounds on the social media of a planned nationwide protest slated for 5th February, 2017.
He said "the Command wants to advise the conveners of such to jettison any plan to carry out the protest on the streets of Abuja as it is capable of breaching the peaceful atmosphere."
He added that: "the conveners of the protest are also enjoined to adopt legal and legitimate means to register their protest instead of taking over the streets of the FCT."
He said the command would not fold its arms and watch criminal elements hide under the guise of such protest to cause breakdown of law and order, adding that the Police is not in possession of any notification from the group.