The Federal Executive Council (FEC) meeting presided over by President Muhammadu Buhari yesterday approved $200 million World Bank loan for Lagos State.
It was disclosed by the Minister of Information, Lai Mohammed after the meeting.
According to him, it was part of a $600 million loan granted by World Bank for roads and other infrastructural development projects in the state.
While the first batch of $200 million was approved in 2010, subsequent batches were reportedly delayed by the last administration for political reasons.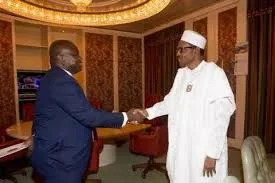 Mohammed said: "We just finished the Federal Executive Council meeting and the major item which will be of interest was the Council's approval of the memo put forward by the Minister of Finance to obtain additional $200 million loan from International Development Association (IDA), which is a window of the World Bank in support of the Lagos State development policy operation."
He said the new approval will allow Lagos State to complete its very ambitious projects.
Fashola, who initiated the loan as governor of the state, noted that the $200 million loan was a segment of a total sum of $600 million loan for developmental initiatives in Lagos which was approved in 2010