Nnamdi Dimgba, a judge at a federal high court in Abuja, on Wednesday, said the Economic and Financial Crimes Commission (EFCC) was sloppy in its prosecution of Abba Moro, former minister of interior.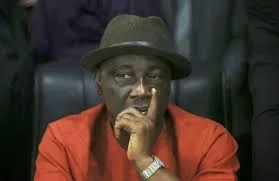 Elizabeth Alabi, the prosecution counsel, who held brief for Aliu Yusuf, had told the court that the witness, a bank official based in Lagos, could not be reached during the Sallah break.
THE CABLE reports that Dimgba, the judge, criticised the anti-graft agency for its failure to produce the fourth prosecution witness for the continuation of case.
"This is your case and you have to arrange it in such a way as to avoid such occurrences. Your reasons sound a little sloppy with due respect," he said.
"If I strike out this case for want of diligent prosecution, a lot of noise would be made by people who were not in court. We have to stop this nonsense and let it not repeat itself, you have to be ready for trial at the next adjourned date or else I will take the necessary action."
The EFCC is prosecuting Moro, Anastasia Daniel-Nwobia, a former permanent secretary in the ministry, and F O Alayebami, a deputy director in the ministry, over alleged N676 million recruitment fraud.