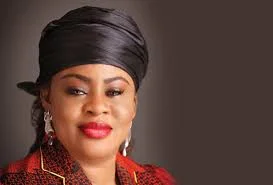 Federal High Court, sitting in Abuja yesterday, upheld the election of Stella Oduah, as the Senator representing Anambra North Senatorial district.
This followed the decision of Justice Adeniyi Ademola to strike out the action instituted by her opponent, Margery Okadigbo.
Okadigbo had challenged the primary election that produced Oduah , a former aviation minister as candidate of the People's Democratic Party (PDP), in the December 7, 2014 primary.
Delivering judgment, Justice Ademola held that Sections 31 of the Electoral Act, 2010 and 251 of the 1999 Constitution are categorical and unambiguous in matters relating to party primary.
Under the sections, primary election is an internal affair of a political party and should not be enquired into by any court of law.
He further held that since the law was emphatic that no court should inquire into any primary election of a political party, any attempt to go beyond that level would amount to an exercise in futility.
Okadigbo had filed that she deserved to be the party's candidate, having scored the highest votes at the primary. She also prayed the court for an order compelling the PDP, to submit her name to the Independent National Electoral Commission (INEC), as the authentic candidate of the party for the District.
Source: Guardian