One Obotie Adesuwa, a female sergeant with the Nigerian Police attached to the Akinpelu Division in Lagos has been arrested for allegedly selling a one week old baby brought with his mther to the police station.
It was learnt that the baby boy and his mother identified as Toyin, who is allegedly mentally unstable, were brought to the police station, where Adesuwa, an indigene of Edo State is attached to.
A kind-hearted person was said to have brought the baby and his mother to the station after Toyin delivered the baby in a psychiatric hospital.
Trouble, however, broke out at the Akinpelu police division on Monday, when Toyin showed up at the station demanding for her baby, but Adesuwa denied knowledge of her.
Adesuwa's denial led to an altercation between the duo and this got the attention of the Divisional Police Officer, who intervened by interrogated both of them and in the process, Adesuwa allegedly confessed saying she collected the baby on the day they were brought to the station, adding that she had sold him.
Punch reports that a police source while commenting on the incident said Adesuwa allegedly took the baby to her village in Edo State, and later sold him to a family in Port Harcourt, Rivers State.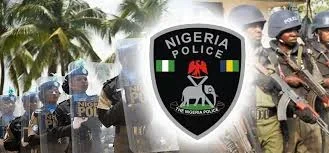 The sergeant, who allegedly failed to record the incident in the crime diary at the police station when they were brought in, was then arrested and transferred to the Area F command, Ikeja, from where she was later taken to the X-Squad Section.
The source said, "The incident happened at the Akinpelu Police Division. The sergeant received the report of a mentally deranged woman and her new born baby. But on the same evening, she was said to have arranged for the woman and the baby to be put inside a car and driven away by unknown persons.
"At a junction, the baby's mother was given N500 and asked to alight. The car drove away with the baby. It was on Monday, November 9, that the mother unbelievably showed up at the station to ask for her baby. The sergeant initially denied ever meeting her.
"The DPO was later informed, and he took all of them to the Area Commander, and then the female sergeant was arrested. The baby has now been recovered."
The report also noted that Toyin is assisting the police in its investigation.
Confirming the arrest, the State Command's Spokesperson, DSP Joe Offor, said investigation into the matter was ongoing.
"The sergeant was arrested in connection with a stolen baby boy. Investigation is ongoing," Offor said.
- Dailypost