The Minister of Information, Mr Lai Mohammed on Sunday apologised to Nigerians on the pains they have gone through over the last one month owing to fuel scarcity across the states
Speaking with Seun Okinbaloye on Channels Television's Sunday Politics, he said that federal authorities were doing everything within their powers to normalize the situation.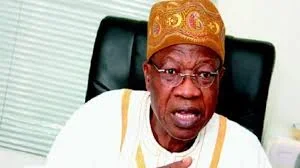 "I have said it on many fora that the government is keenly aware of the hardship and difficulties Nigerians have gone through in the last couple of weeks and we do empathize with them.
"Not only do we empathize with them but we appreciate their perseverance and we have also been working round the clock to ensure that we are able to bring the situation back to normal," he said.