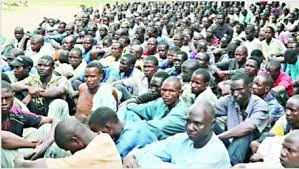 The Federal Government on Monday warned security agencies and other groups against registering or deporting Nigerians from wherever they live in the country.
The administration gave the warning after the meeting of the Security Council at the Presidential Villa.
President Goodluck Jonathan chaired the meeting, which was attended by service chiefs, the Inspector General of Police, Mohammed Abubakar, and the Director General of the State Security Service, Ita Ekpeyong.
Click here to read more
Source: Nigerian Monitor