Minister of Agriculture and Rural Development, Audu Ogbeh, has stated that the Federal Government did not ban the importation of agricultural produce including rice.
He clarified that all the federal government did was to put measures in place to checkmate the smuggling of rice into the country.
The minister stated this while speaking to newsmen in his office yesterday.
He also explained that maize was not on the nation's import ban prohibition list but charged maize importers to work out how to grow the produce locally through integration, the way Olam farms had done with rice production.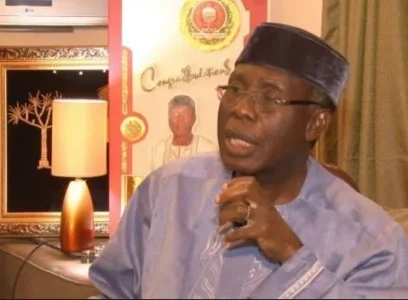 Ogbeh said: "Olam has gone into a very large poultry business and they ordered maize because maize is not banned yet.
"We haven't really banned anything yet, not even rice; you can bring in rice as long as it passed through the ports and you pay the tax and levies. It's the smuggling of rice that we don't want.
"Olam brought in the maize and farmers have been complaining. I have met with them. I know they brought in the maize because they had challenges purchasing local maize but I will tell them, next year we won't allow you do so.
"Develop an out-growers programme like you've done for rice and let Nigerian farmers grow for you."