Nigeria's Minister of Interior, Abdulrahman Dambazau, has explained why the federal government reinstated a sacked civil servant despite a pending corruption trial.
Premium Times had on Friday reported how controversial chairman of the defunct Presidential Task Force on Pension Reforms, Abdulrasheed Maina, was secretly recalled to the service and promoted to head a directorate in the Interior ministry.
Mr. Maina was in 2013 declared wanted by the Nigeria's anticorruption agency, Economic and Financial Crimes Commission, EFCC.
Mr. Dambazau, in a statement by his press secretary, Ehisienmen Osaigbovo, confirmed that Mr. Maina is now in charge of the Human Resources Department of the ministry.
The minister however denied responsibility for Mr. Maina's recall to the service.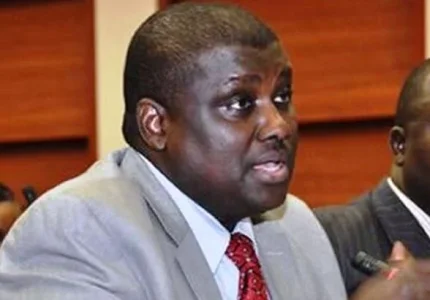 The statement explained that Mr. Maina "was posted few days ago to the Ministry of Interior by the Office of the Head of Service on an Acting capacity to fill a vacancy created following the retirement of the Director heading the Human Resources Department in the Ministry".
The minister blamed Mr. Maina's recall on the Office of the Head of Service of the Federation and the Federal Civil Service Commission.
He said the two bodies are responsible for "issues relating to Discipline, Employment, Re-engagement, Posting, Promotion and Retirements of Federal Civil Servants."
The statement did not say if Mr. Dambazau was aware Mr. Maina is still a fugitive wanted by the EFCC.
"It is understood that Maina's last posting was with the Ministry of Interior, and that is probably why he was re-posted back to the Ministry," the statement added.