The Federal government of Nigeria has added a fresh charge of money laundering to the precious charges against the immediate past National Security Adviser (NSA), Col. Mohammed Sambo Dansuki (rtd) at the Federal High Court, Abuja.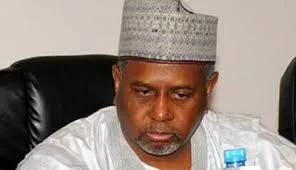 The prosecution counsel, Shuaib Labaran, at the resumed hearing on Monday, filed the fresh charge against Dasuki and also prayed the court to, amongst other things, grant its request for a secret trial, as well as masking the witnesses brought by the Department of State Services (DSS).
Labaran also accused the former NSA of possessing some cash which was found in his house, allegedly bordering on money laundering.
The defence counsel, Joseph Daudu (SAN) opposed the application on the grounds that the case is a harmless one within a democratic setting that does not warrant secret trial.
The presiding Judge, Justice Adeniyi Ademola fixed the ruling for Wednesday, October 28th, 2015 after hearing both sides arguments.