The Federal Government has said it will not apply for International Monetary Fund loan.
Minister of finance, Kemi Adeosun stated this in an interview with CNBC.
She said: "For us the IMF is really a lender of last resort when you have balance of payments problem. Nigeria doesn't have balance of payments problems per se, it has a fiscal problem."
"We are already doing as much reform as any IMF programme would impose on Nigeria.
"Nigerians want to take responsibility for their future. We must have our home-grown, home-designed programme of reform."
In CNBC in an interview aired on Tuesday, Adeosun said non-oil revenues were improving while the government was fine-tuning an economic reform plan needed to support an application for a loan of at least $1 billion from the World Bank. It is also seeking further funds from the African Development Bank.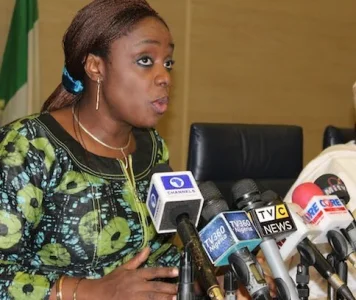 "Non-oil revenue is improving very steadily. All the measures we have put in place are beginning to yield fruits," she said, without giving numbers.
"Oil production is back up, we are very grateful for that, but we should be careful for getting excited about that."
Diplomats and officials have told Reuters that Nigeria, Africa's leading crude producer, which relies on oil revenues for most of its income, plans to finalise its proposal to the World Bank this month.
The country needs to plug a gap in its record 7.3 trillion naira ($23.17 billion) 2017 budget, which contains a number of measures aimed at stimulating the economy.
- Reuters