The Federal Government may soon effect an upward review in the pump prices of Premium Motor Spirit, popularly known as petrol, oil marketers have said, attributing this to the recent increase in the cost of crude oil at the international market, PUNCH reports
The oil marketers also told PUNCH Newspaper that the current challenge they faced in the industry was how to sustain the improvement in the supply of petrol across the country.
The Corporate Affairs Manager, NIPCO Plc, a renowned oil marketing firm, Mr. Lawal Taofeeq, stated that the petrol subsidy issue must be managed properly by the government in order to ensure adequate sustenance of the present improvement in fuel supply across the country.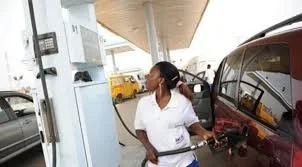 He noted that the marginal rise in the price of crude oil could force the government to review the pump price of petrol upwards, particularly should the government insist on not paying petrol subsidy to oil marketers
The Executive Secretary, Major Oil Marketers Association of Nigeria, Mr. Obafemi Olawore, stated that the NNPC had ensured that petrol dealers would get the product, adding that many marketers had also started importing the product.
On the measures so far put in place by oil marketers to stabilise and sustain supply, Olawore said, "That is the challenge all of us face now. The sustenance is now the issue but we will try to sustain it."
Source:
PUNCH