The Minister of Labour and Employment, Dr. Chris Ngige, has said all youths in the country are not entitled to the N5, 000 monthly stipend promised by the All Progressives Congress-led Federal Government.
The minister also said the Federal Government intends to convert most of the unemployed graduates to teachers in a bid to tackle graduate unemployment.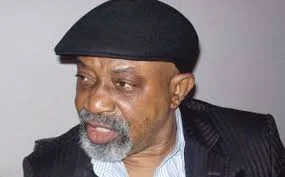 Ngige explained that contrary to the widely-held belief that the N5,000 was meant for all youths, only the vulnerable ones amongst them would benefit.
He said, "The APC government anchored delivery on three pillars; security of lives and property, improving economy under which employment creation is the third sub-head, and infrastructure revival.
"You can see that employment creation is the main issue. We have heard people say we are waiting for N5, 000. We did not say we are paying N5,000 to all the youth. We are saying it is for the most vulnerable.