The Federal Government has urged former President Goodluck Jonathan to stop engaging in finger-pointing over the issue of the Chibok girls who were abducted under his watch, calling such action an unnecessary distraction from ongoing efforts to secure the release of the girls who remain in captivity, long after they were abducted.
The advice was contained in a statement issued in Abuja on Monday by the Minister of Information and Culture, Alhaji Lai Mohammed, following the
former President's reaction to the report by a British newspaper that the British armed forces' offer to attempt to rescue the girls were rebuffed by then President Jonathan.
"While former President Jonathan reserves the right to defend his Administration, he should not engage in finger-pointing by saying, in a statement, that 'some people who have obviously been playing politics with the issue of the Chibok girls will stop at nothing to further their interest'," the Minister said.
He said if anyone ever played politics with the issue of Chibok girls, it was the Administration under whose watch the girls were abducted.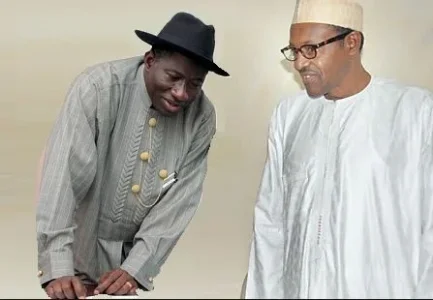 "In a statement on 8 Sept. 2014, we said: 'President Jonathan-PDP's political manipulation of the Boko Haram has to be understood as part of its poker-like calculus for clinging on to political power ahead of the 2015 elections. The Boko Haram crisis is readily used by the PDP to rationalise the Jonathan Government's abdication of its constitutional responsibilities, including visits and assistance to areas affected as well as effective response to abductions (e.g. the GEJ government was silent over the Chibok girls kidnaps for over 15 days)',
Alhaji Lai Mohammed said the statement has been vindicated by the report that claimed President Jonathan rebuffed an attempt by the British government to help rescue the girls.