The federal government on Thursday said that the Excess Crude Account stood at 2.309 billion dollars as at Sept. 27, 2017.
Mr Ahmed Idris, Accountant-General of the Federation, stated this at the end of the monthly Federal Accounts Allocation Committee (FAAC) meeting on Thursday in Abuja.
Idris stated that the balance in the Excess Crude Account (ECA) stood at 2.309 billion dollars as at Sept. 27, 2017, adding that, "there is also the excess Petroleum Profit Tax (PPT) of 68 million dollars."
He explained that during the period under review, there was a decrease in the average price of crude oil from 51.05 to 50.44 dollars per barrel.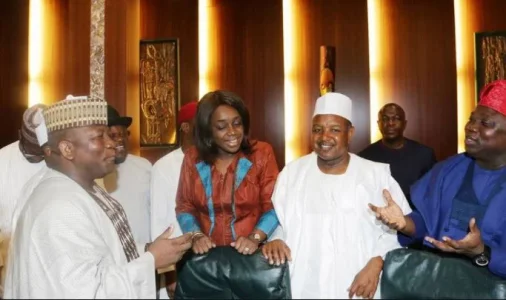 He stated that there was a significant increase in export volume by 0.85m barrels and an export sales revenue for the federation increased by 41 million dollars.
"The perennial challenges of shut-ins and shut downs at terminals caused minimal negative impact on crude oil operations during the period.
"There were significant increases in revenue from companies' income and petroleum profit taxes. Also import and excise duties and VAT recorded marginal increases," he stated.