Nigeria's average oil production including condensates, increased to 2.06 million barrels per day (mb/d) last month, from 2.05 million b/d in June, as the country continued to ramp up production amidst retention of output concession from the Organisation of Petroleum Exporting Countries (OPEC), the Ministry of Petroleum Resources has revealed.
Though the increase appeared marginal, it was, however, a huge jump over the 1.6 million b/d output a year ago when production facilities were hit by attacks from Niger Delta militants.
Nigeria's oil output has climbed steadily following a respite in activity by militants demanding control of oil resources derived from their ancestral communities.
Natural gas production also rose to 7.81 billion standard cubit feet per day (bscf/d) in July from 6.74 bscf/d in the preceding month.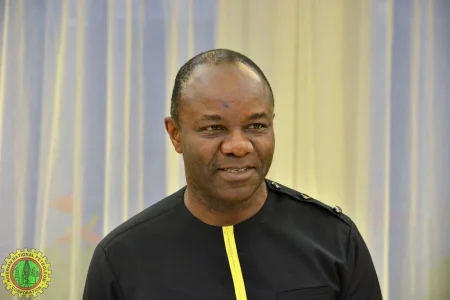 Meanwhile, the Minister of State for Petroleum Resources, Dr. Ibe Kachikwu, had linked some of the difficulties in the petroleum sector to lack of planning and policy inconsistencies.
He also said that the oil and gas sector is significantly hit by lack of investment coupled with huge infrastructure gap that requires about $50 billion to close.
According to Kachikwu, investors preferred to invest the limited resources elsewhere in African countries, because of laxity in fiscal policies that should have spelt out the needed incentives in Nigeria.