The Federal Government is said to be launching a comprehensive probe into the controversial Halliburton bribery case in which top Nigerian politicians allegedly received huge bribes in the region of N66 billion.
Vanguard gathered that the Federal Government was keen on determining if, indeed, the sum of $200 million said to have been paid by the five companies, which were indicted over the scam, was indeed remitted into the purse of the government.
The bribes were said to be taken by top players in government between 1994 and 1998 from five major companies that were awarded $6 billion for the construction of gas trains in Bonny Island in Rivers State for the Nigerian Liquefied Natural Gas Company, NLNG.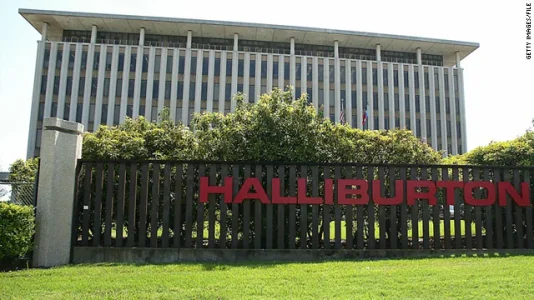 The fresh enquiry will also ascertain why five senior Nigerian lawyers, who negotiated with the indicted multinational firms to escape prosecution in Nigeria and paid the $200 million fines, collected close to $12 million as 'legal fees' from the fines.
The Attorney General of the Federation and Minister of Justice, Mr. Abubakar Malami told Vanguard that both criminal and civil charges would be pressed against the suspects. Malami, who is a Senior Advocate of Nigeria, said nothing would be left to chance in the new attempt to investigate the multi-million Naira scam that had cast the nation in bad light in the international community.