The Federal government is set to increase electricity bills beginning from July notwithstanding complaints of epileptic power supply.
New Telegraph's checks revealed that the Federal Government had already yielded to pressure from power investors to begin a major tariff review, which reflects the "current economic realities."
A correspondence exchanged between the Nigerian Electricity Regulatory Commission (NERC) and Distribution Companies (DISCOs), sighted by this newspaper, showed that the commission had dumped the bi-annual template used in tariff review for a monthly review as earlier demanded by those who, through a $2.525 billion investments, bought over the defunct Power Holding Company of Nigeria (PHCN) on November 1, 2013.
The electricity customers and other stakeholders have up to 30 days, beginning from June 7, to respond to the proposal, after which NERC would take a final stand and begin execution of the new tariff, the correspondence indicated. The investors had earlier mounted pressure on the government to dump the bi-annual template of tariff review for a monthly or quarterly one.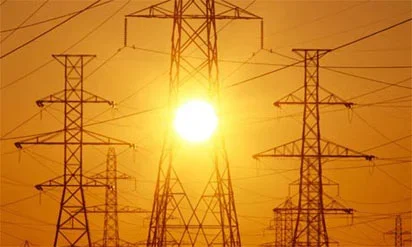 The Multi Year Tariff Order (MYTO) often reviewed annually and bi-annually by the regulator to reflect changes in fundamental aspects of the industry's business such as foreign exchange, inflation rates, gas prices, and capacity generation, amongst others, are captured and inputted in the tariffs of the DISCOs to their customers. With the 30-day window given to Nigerians by NERC, the MYTO annual template would be dumped for monthly or quarterly ones as demanded by investors.
The commission confirmed this move in a document uploaded on its website last weekend, on the review of the MYTO to introduce a flexible electricity tariff review, one that would see tariffs reviewed to reflect periodic changes in the country's economy. "The country is in recession and what this simply means is that the tariff review would be upward; no doubt about this.
This is the bidding of the investors in power sector and the government, through NERC is, from all indications, yielding to pressure from this cabal," a senior staff at NERC told New Telegraph after his anonymity had been guaranteed.