A fact-finding team of the House of Representatives has visited Rivers State as part of investigation of the Federal Government's Amnesty Programme for Niger Delta militants.
The team was led by the Chairman of the House Committee on Niger Delta, Nasir Ali-Ahmed.
When the team stopped at Okrika, Ali-Ahmed said their visit was in response to several petitions against the leadership of the amnesty programme and some beneficiaries in the Niger Delta.
The lawmaker representing Nassarawa Federal Constituency in Kano State said their mission was to know whether beneficiaries of the amnesty programme were receiving their stipends as at when due.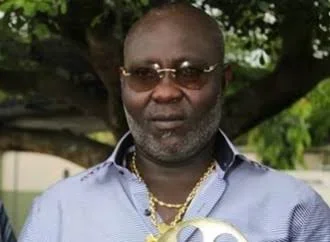 On his part, the Special Adviser to the President and Coordinator of the Federal Government Amnesty Programme, retired Major General Paul Boroh, disclosed plans to integrate beneficiaries of the amnesty programme into the agricultural sector in an effort to boost the economy.
Boroh said, "Our visit is part of Federal government's commitment to address the issue of the Niger-Delta.
"We are in Okrika to visit High Chief Ateke because of his peaceful disposition towards the development of the region.
"We are also here to see how we can regularize the amnesty programme for the beneficiaries."
Responding to questions on the controversy between some beneficiaries who claimed to be under Ateke Tom, Major General Paul Boroh said the ex-militant leader had accepted to make peace with his group.
On his part, Chief Ateke Tom promised to work with the federal government to bring lasting peace in the region.
Last edited by a moderator: