Fidelity Bank Plc has posted a gross earnings of N152.0bn for the financial year ended December 31, 2016 and is proposing to pay a dividend of 14kobo per share to shareholders.
The full year audited results released over the weekend at the Nigerian Stock Exchange (NSE), show a 3.5% growth in gross earning, compared with N146 billion achieved in the corresponding period in 2015.
In other performance indices, net interest income grew by 1.7% from N60.9bn to N61.9bn, whilst total deposits, a measure of customer confidence, grew by 3%, rising from N769.6 billion in 2015 FY 2015 to N793.0 billion.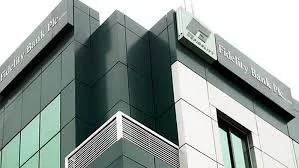 Similarly total assets increased by 5.4% to N1,298.1bn from N1,231.7bn in the corresponding year. Profits however were moderated in the period under review by the one-off staff cost incurred during the year. Consequently PBT stood at N11.1bn down from N14bn in FY2015.
"Our financial performance in FY2016 reflects the sound fundamentals of our evolving business model as we continued with the disciplined execution of our medium-term strategy which positions the business for improved and sustainable profitability" said the Fidelity Bank CEO, Mr. Nnamdi Okonkwo.