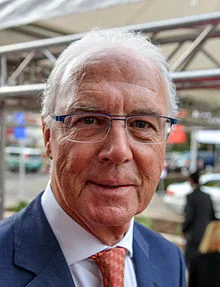 World football governing body FIFA has handed German great,Franz Beckenbauer a 90-day ban from all football activities
Beckenbauer became the first high profile casualty to suffer in the ongoing inquest over allegations of wrongdoing for the awarding of the 2018 and 2022 World Cup rights.
The former footballer and coach was said to have failed to show co-operation with the Qatar 2022 corruption inquiry,refusing to provide the needed information whe he was sought to.
He was part of the FIFA executive committee which in 2010 voted to give the tournament to Russia in 2018 and Qatar in 2022.
"The apparent breach relates to Mr Beckenbauer's failure to co-operate with an ethics committee investigation despite repeated requests for his assistance,"FIFA said in a statement.
"The case is now the subject of formal investigation proceedings being conducted by investigatory chamber member Vanessa Allard as chief of the investigation."
FIFA said that the Bayern Munich honorary president ignored "repeated requests" to assist with an independent investigation into the bidding process for the 2018 and 2022 tournaments which is being led by American lawyer Michael Garcia.
However Beckenbauer said: "I politely requested a meeting in which we could talk about the matter in German. That was apparently not desired. That aside I wouldn't be able to contribute anything to clear up the matter anyway."
Photo Credit: Wikipedia