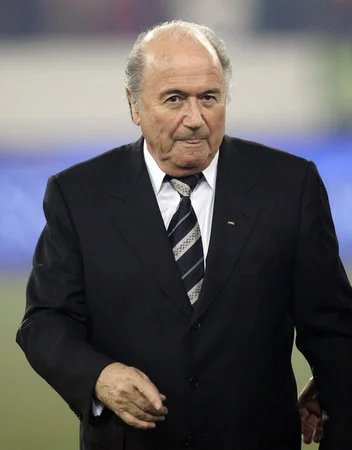 World football governing body,FIFA has given Nigeria until Monday to ratify the crisis within the Nigeria Football Federation(NFF) or receive an automatic ban.
The NFF has been plagued with crises,following power tussles over the leadership of the federation.
FIFA warned the Chris Giwa led faction to vacate the office and for him to stop parading himself as the president of the NFF.
Initially,the warning was meant to have lasted this past Monday but after entreaties from the Confederation of African Football(CAF),Nigeria was afforded the grace to play this weekend's 2015 Nations Cup against Congo DR.
But if Chris Giwa fails to leave the NFF office before Monday,then the FIFA hammer will fall on Nigeria.
FIFA insisted that it does not recognise the election that brought Giwa to power on 26 August.
In addition,FIFA brought back Aminu Maigari to office to preside over General Assembly which will now take place next week.
The Extraordinary congress of the NFF will now take place after September 8th,with the elective congress taking place immediately after.
This will not be the first time that Nigeria will be getting the threat of a ban. In July,FIFA gave Nigeria a provisional ban after a court injunction sacked the entire board of the NFF.