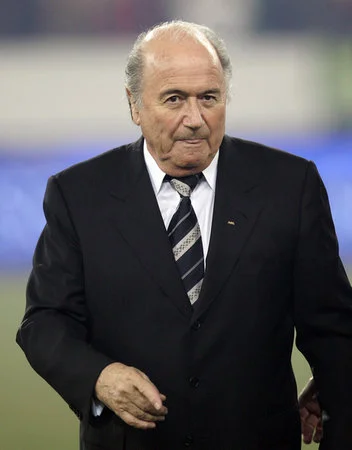 FIFA president Sepp Blatter has announced that he will still stand in for election to continue as head of the world football governing body.
The 78-year old Blatter confirmed that he will be running once more for the FIFA presidency, adding that he has an unfinished "mission" at the helm of football's top job.
"I will make an official declaration definitely in September now when we have the executive committee," Blatter said in a pre-recorded interview shown Monday at the SoccerEx conference. "I will inform the executive committee. It's a question of respect also to say then to the football family,
"Yes I will be ready. I will be a candidate," Blatter said.
The Swiss will be gunning for a fifth term in office since his first election in 1997.
Earlier this year at a UEFA Congress in March,Blatter said his current term "will be the last 4 years for which I stand," but has now made a dramatic turnaround to stand in again.
"A mission is never finished — and my mission is not finished," Blatter said. "I got (from) the last congress in Sao Paulo not only the impression but the support of the majority, a huge majority of national associations asking 'Please go on, be our president also in future.'"