In not more than three building at different locations in Lagos, yesterday, were razed by fire accidents.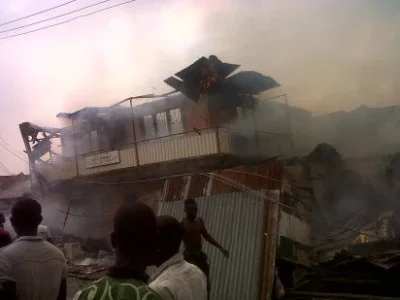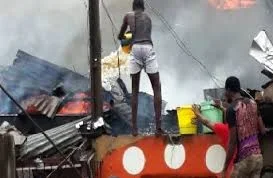 The popular Ebano Supermarket in the highbrow Lekki metropolis, some shops at the lagos Island Idumota Market and a Baale's building in Ajegunle area were affected by the ugly incidents.
Two of the affected buildings were located in the densely-populated Ajegunle area of Lagos, one of which was the palace of the Baale (traditional ruler) and more than 25 families were rendered homeless
However, no life was reportedly lost in any of the incidents. But properties worth millions of Naira were destroyed.