Despite the harsh business environment, First Bank of Nigeria Limited and four other Nigerian banks have made the top 500 banking brands of The Banker magazine of the Financial Times and Brand Finance, London.
The Country Representative – Nigeria of The Banker magazine, Mr. Kunle Ogedengbe, in apress statement said First Bank, for the sixth consecutive time, led other Nigerian lenders in the global ranking.
With $301 million brand value, First Bank ranked 357, leading Guaranty Trust Bank ranked 395 with a brand value of $258 million, Zenith Bank ranked 414 with a brand value of $247 million, Access Bank ranked 476 with a brand value of $182 million and the United Bank for Africa with a brand value of $172 million ranked 487 in the world.
According to the chief executive of Brand Finance, David Haigh, the brand value is the amount a third party will need to pay in using the brand name.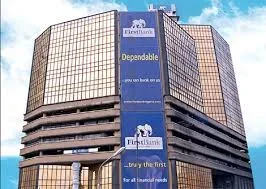 Commenting on the methodology of the ranking, the editor of The Banker, Brian Caplen, said: "Brand Finance employs a discounted cash flow technique to discount estimated future royalties at an appropriate rate to arrive at a net present value of a bank's trademark and associated intellectual property – its brand value."
Caplen stressed that the process involves five steps of obtaining brandspecific financial and revenue data; modelling the market to identify market demand and the position of individual banks in the context of all other market competitors; establish the royalty rate for each bank; calculate the discounted rate specific to each bank, taking account of its size, geographical presence, reputation, gearing and brand rating; and discount future royalty stream (explicit forecast and perpetuity periods) to a net present value – the brand value.
He noted that the approach is used for two reasons: it is favoured by the tax authorities and the courts because it calculates brand values by reference to documented third-party transactions and it can be done based on publicly available financial information. Globally, deputy editor of the magazine, Joy Macknight, disclosed that Industrial and Commercial Bank of China is number one with a brand value of $47,832 million followed by Well Fargo of the United States of America with a brand value of $41,618 million.
The top 10 banking brands ranking in the world are shared by four countries: China and United States of America with four each while United Kingdom and Spain have one each.
The remaining eight banks in the top 10 are China Construction Bank, Chase (JP Morgan & Co of the USA), Bank of China, Bank of America, Agricultural Bank of China, Citibank (USA), HSBC (UK), and Satander (Spain), noted Macknight.
In the top 50 countries in the world, only four African countries made the list. These are South Africa (26), Nigeria (42), Egypt (46) and Morocco (47). First Bank is, however, the only Nigerian bank in the top 10 banking brands in Africa along with nine others banks from South Africa, Egypt and Morocc