First Bank of Nigeria plc on Saturday has denied involvement in the distribution of former Nigerian petroleum minister, Diezani Alison-Madueke's $153.3 million.
Babatunde Lasaki, the Spokesperson of First Bank Plc, said the bank was not directly involved in the transaction.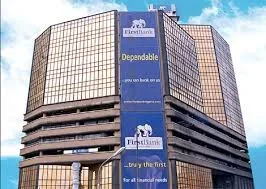 "We've said this thing before now that the transaction regarding Diezani and Mr. (Dauda) Lawal was in his personal capacity, and the money was not a First Bank transaction," Mr. Lasaki told Premium Times.
Mr. Lawal had denied the allegations against him, maintaining that his relationship with the former minister was purely a professional one.
"This allegation is malicious and without substance in any material particular."
Last edited by a moderator: