Samuel Oki, 35, a cousin to former President Goodluck Jonathan, who was abducted alongside the former leader's foster father, Chief Inegite Jonathan, has been found dead.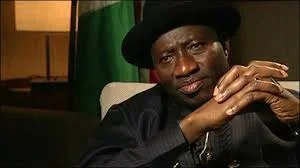 PREMIUM TIMES reports that fishermen found Oki's corpse floating on Otuoke river, two days after the abduction. The discovery has raised fears about the safety of the former president's 72-year-old foster whose whereabout was still unknown by Friday afternoon.
Armed gunmen had on Wednesday abducted former President Jonathan's foster father, but the kidnap of Mr. Oki was not immediately noticed until several hours later.