South Africa's former President Jacob Zuma in due in court on corruption charges related to a $2.5 billion arms deal in the 1990s.
He will face 16 counts of corruption, racketeering, fraud and money laundering at the High Court in Durban.
His trial is likely to be a lengthy one, with a battle brewing over whether the state should keep paying Mr Zuma's legal bills.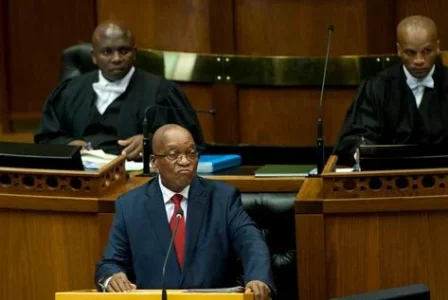 Read more via BBC News –
https://ift.tt/2GBagcg
Get more
World News
Last edited by a moderator: