What recently became a controversial issue in Nigeria has been celebrated in the United States as a woman named her puppy after former vice president, Joe Biden.
Joe Biden met a 4-month-old Golden Retriever named Biden when he made an early trip to the Capitol last Wednesday
"As soon as he saw the dog during the actual speech, he pointed at the dog, tapped his friend and then started like cracking up," Sydney, Biden's owner, journalists. "Right towards the end, I, like, kind of signaled him, and he... gave me a wink to come over."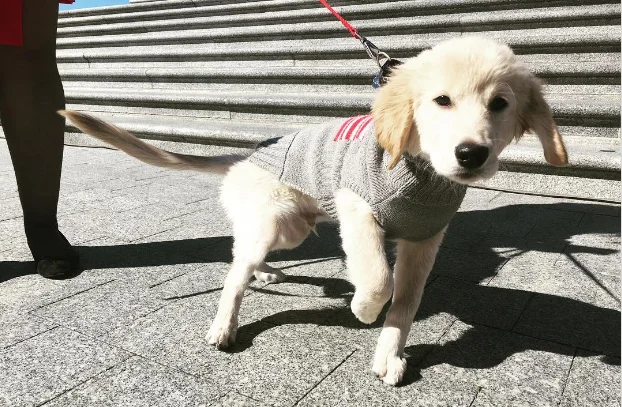 "As soon as I told him his name was Biden, he started kissing the dog, which is like exactly what I expected Biden would do," Sydney said, noting that "As soon as I told him, his face lit up."
"I named the dog Biden just because he is probably my favorite politician and favorite elected official," Sydney revealed.
"I really respect Joe Biden even though I don't necessarily align with him politically."
Nigerian Bulletin recalled that recently, there was a controversy in Nigeria over a man who named his dog after President Muhammadu Buhari.
MORE PHOTOS: