Newly-inaugurated French President Emmanuel Macron appointed Edouard Philippe as prime minister Monday.
Prior to his appointment, Philippe, 46, was the mayor of the city of Le Havre, a member of the center-right Republican Party and a former Parliament member.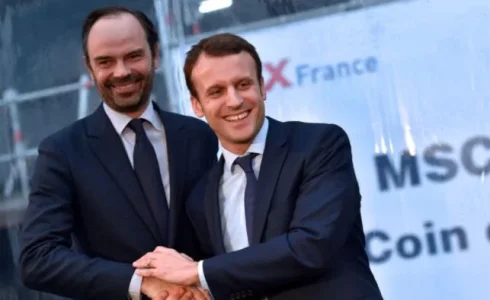 He was chosen by Macron, 39, a centrist and a political independent, to demonstrate an ability to unite the left and right wings of French politics, the news website TheLocal.fr reported.
Macron may persuade other conservative members to join his Republicains en Marche movement in June parliamentary elections. Strengthening his appeal among right-wing voters would weaken the Republicans, and a strong showing by the party could force Macron to form a coalition government with them.
Other government officials were expected to be announced on Tuesday.