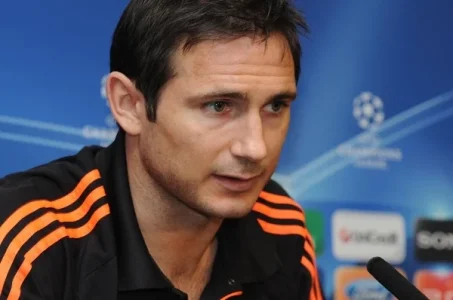 Former Chelsea and England midfeilder, Frank Lampard, has expressed his "relief" after revealing yesterday that he is leaving the club following weeks of speculation.
Lampard will end his contract with the English champions after a thirteen years, collecting 11 major trophies including three Premier League titles and one UEFA Champion League cup.
He became the club's goal record holder when he scored against Aston Villa, May 2013, amassing 211 goals in 648 appearances.
"It was very difficult (to leave Chelsea). After 13 years, the club was part of my life. It is difficult but you have to move on, the club will move on. I'll probably address it more to the Chelsea fans at
a better time.
"I am here to concentrate on England. It was almost a relief to say it so I can move forward.
"I am really happy to be among an exciting England squad, full of skill, speed and exuberance."
Lampard had been limited to 20 appearances under Jose Mourinho's second stint this season even with arrival of Nemanja Matic in January.
Lampard next destination is yet unknown, but feelers mention New York City who enters into Major Soccer League and have also captured the Spaniard, David Villa from Atletico Madrid.
Last edited: