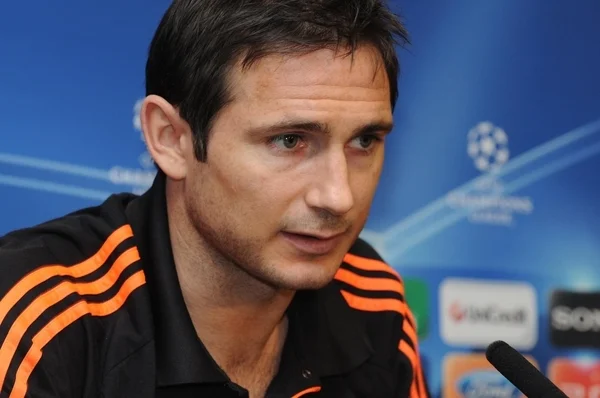 Chelsea legend Frank Lampard has joined the Premier League champions Manchester City on a six-month loan deal.
Manchester City manager Manuel Pellegrini confirmed that Lampard will be playing for them before he sojourns off to the United States for another phase of his career.
Lampard has joined Major League Soccer (MLS) club New York City when his contract with the Stamford Bridge outfit ran out at the end of last season on a two-year deal.
New York City are owned by Manchester City which made it easy for Lampard to reach an agreement to play for the Premier League club.
"As you know Frank has signed a contract with New York City and will start working here in January," Pellegrini told a news conference after his side's pre-season friendly game against Olympiakos in the United States.
"From next Wednesday he will start working with our team and will play for us until January. At the moment he will work with the squad and be a member of the squad.
"He will fight for a position. He knows we have a very good team, we have a lot of players in his position," said Pellegrini.
"He is one player more. We have a lot of games particularly with the Champions League so he's very important for our team."
Manchester City clash with Chelsea on September 21 and reports have emerged that Lampard has requested not to play against his former club.
"I will talk about all those things with him but he'll be a player for Manchester City and he'll play every game he needs to play," said Pellegrini.
Last edited by a moderator: