General Overseer of the Sword of the Spirit Ministry, Bishop Wale Oke, on Tuesday advised the Federal Government to stay away from the affairs of churches and religious bodies.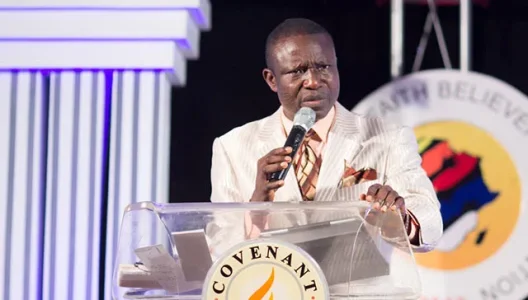 He said this in Ibadan after a meeting with some church leaders over the Corporate Governance Code issued by the Financial Reporting Council of Nigeria that led to the retirement of Pastor Enoch Adeboye as head of RCCG in Nigeria.
The code, among other things, stipulates a 20-year tenure for heads of religious groups and civil rights organisations.
Other leaders in attendance included the General Overseer of Calvary Bible Church Worldwide, Olumide Emmanuel, President of Aggressive Faith International, Port Harcourt, Michael Amieye, and Prophet Samuel Akande of Gospel Promotion Outreach of the Christ Apostolic Church.
Oke, who described the code as "an anti-Christ policy", said, "We thank God that Buhari came in quickly to quell the fire that would have engulfed the nation.
"He knew nothing about what happened and that was why he suspended the edict, he should go further to annul it.
"The government has not done enough by suspending the controversial edict, it should be repealed and annulled. It should not exist at all.
"The government can regulate the finances of all its agencies but it has no business in regulating the tenure of spiritual headship of any organisation because they are not a creation of government."