The story of 14-year-old Ese Oruru and the travail of her parents over the past six months have caused an outrage on the social media and beyond.
Here are some reactions to the story: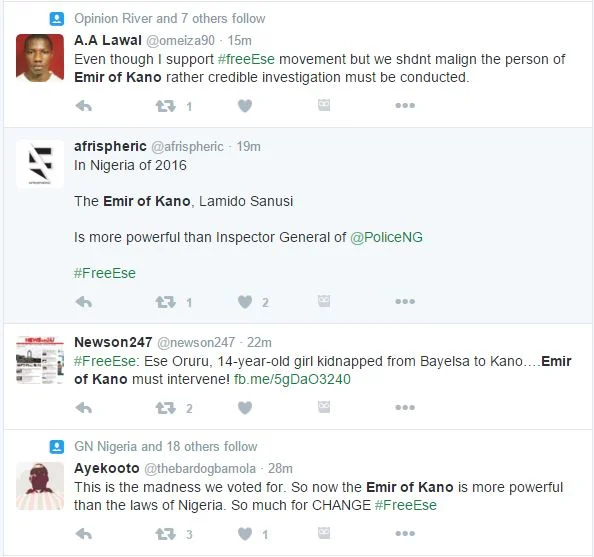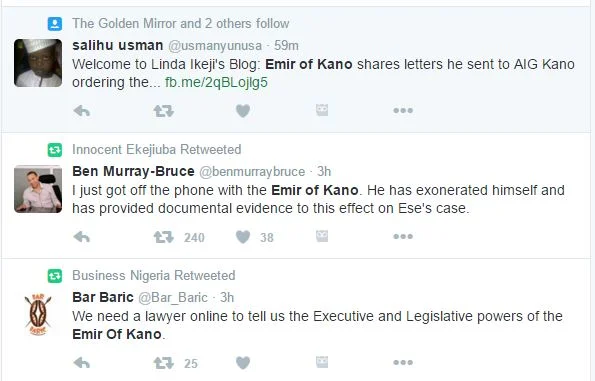 On PUNCH Newspaper:
- Oladele Oduola
What a country, what a religion, what a poor family? Is the governor deaf, or just less concerned because of the status of those concerned? This is disheartening.
- Say the truth
No rage and uproar should be too much. No one should count on the Inspector General of Police to do anything because he is too scared and desperate to keep his job. Emir Sanusi himself marries them young and that is why he will encourage his subjects to do the same. Ese remains a minor by the Constitution of Nigeria.
- Motunraking Henry
Do your findings about Islamic marriage. Islamically, you cannot marry a girl without the parents' consent and member from your locality being the witness to the union. What they are doing is nothing but wickedness, and the only cause to it is the government system.
- NG

There is nothing we cannot hear in this country, imagine this? Even the Emir can't be straight on the matter; even police could not take action and get the girl out. The parents even saw the girl brought in a black SUV, why didn't they allow them to take the girl right away? And they were being denied access to their child saying she has been converted to Islam.