A fresh xenophobic attack occurred overnight in Johannesburg, where about 100 people ransacked shops Monday, police said.
Doors and windows were smashed in, and food and other items were strewn on the floor in stores believed to belong to immigrants in Jeppestown, an area in the central business district, a Reuters witness said.
"We've been stuck inside here until the police came," Abdul Ebrahim, a Somali shopowner, said after emerging from his store, where a number of his colleagues had barricaded themselves.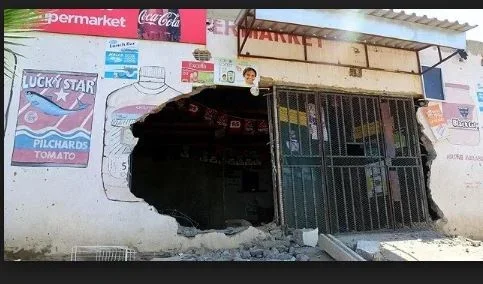 "No one told us what they were looking for," he added when asked why the mob had attacked his shop.
At least one person was arrested.
"We are following up on leads and we are expecting to make more arrests," police spokesman Brigadier Mathapelo Peters said.
She said she did not know the nationalities of the shopkeepers and police were waiting for owners to come forward, so that they could open cases of violence and damage to property.
- Reuters