The Edo sector command of the Federal Road Safety Corps ( #FRSC ) on Friday confirmed the death of four persons in a mid-day auto crash along Ikpoba Slope, #Benin.
The Commander, Mr Luka Ikpi, told the News Agency of Nigeria (NAN) in Benin that the accident involved a truck and an Audi 80 saloon car.
He said that the accident occurred when the truck with registration number YKS144XA, and loaded with cement, collided with the car marked BEN512AQ as it tried to avoid a stationary tanker by the roadside.
``The truck driver thought the tanker was on motion not knowing it was stationary, and before he could realise it he ran into the Audi 80 car.
Ikpi said that six persons, including five adult males and a female were affected, leaving four of them dead while one person was rescued and taken to the hospital in critical condition.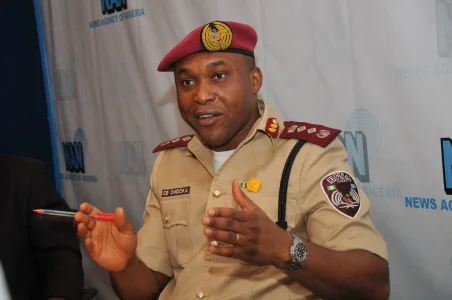 #Edo