The Corps Marshal and Chief Executive of the Federal Road Safety Corps (FRSC), Mr. Boboye Oyeyemi, has advocated the use of bicycles on some roads in Lagos as a way of reducing the traffic gridlocks, Daily Trust reports.
He also urged the state government to fully implement the Traffic Law 2012 to bring sanity back to the roads, even as Governor Akinwunmi Ambode said his government had strong political will to take tough decisions and implement effective strategies to bring about a robust traffic management system.
Oyeyemi and Ambode spoke yesterday at a One-Day Transport Summit held in Lagos.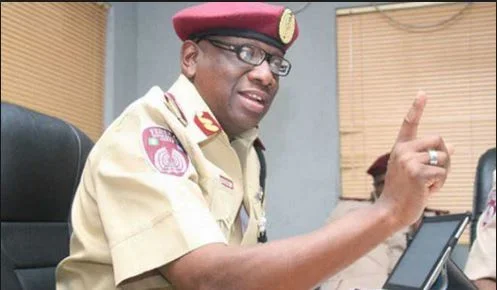 The FRSC chief executive said he believed that full implementation of the state traffic law was inevitable to ensure free flow of traffic. He also reiterated the need to empower traffic officials and install monitoring cameras at major road intersections to record traffic offenders, while advocating the use of bicycles as an alternative means of transport in some areas of the city.
Governor Ambode said with the realities on ground, immediate solutions were needed to achieve future aspirations in respect of Lagos traffic.
Source