Minister of State for Petroleum Resources, Dr Ibe Kachikwu, said the Federal Government was targeting 2019 to end fuel importation in the country.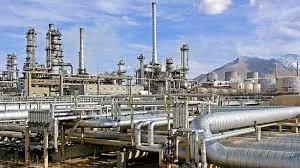 Kachikwu disclosed this when he was speaking at an interactive session on removal of fuel subsidy organised by Coalition of Civil Society Organisations (CSOs), in Lagos.
"For the first time, I am putting so much strength in terms of what do we do with our refineries, because that ultimately is the solution.
"I must make the refineries work so that the staff can justify their work.
"I am going around looking for investors to come in a joint venture basis to put in money into the refineries and make them work.
"I can authoritatively say to you that given the constraints that we face, the plan is that by December 2018 we should have reduced our importation of petroleum product by 60 per cent.
"This is because we would have brought enough money to get our refineries working to the tune of about 90 per cent," the minister said.
According to him, for the first time in 10 years, the three refineries are working but at less than 40 per cent capacity.
He said by the time the refineries were working at optimal capacity and the commencement of production by Dangote Refinery in 2019, Nigeria would be able to refine 1.4 million barrels per day.
(NAN)