In a bid to stop the strike action, the government during the dialogue meeting with the Labour unions last night proposed 120 per litre of fuel pump price.
A competent insider told DailyPost that the federal government during the meeting with the Ayuba Wabba-led NLC proposed N120 per litre but labour rejected, describing it as outrageous.
According to him, the presidency said the best they could do was to reduce the pump price by N25, in consideration of the outcries by Nigerians.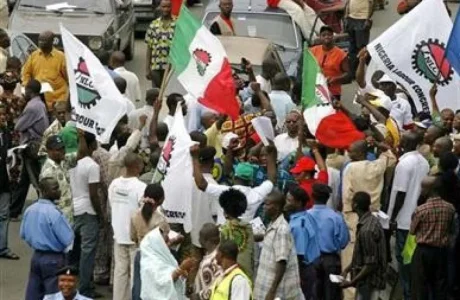 "That was why the meeting ended in deadlock. FG proposed N120 per litre but the NLC insisted of total reversal to the old price, which is N86 per litre.
"They were not ready to accept the outrageous proposal.
"The outcome of the meeting with the Joe Ajaero-led group would determine the next line of action," the source who would not want his name mentioned told Dailypost.
Source: DailyPost