Striking oil workers on Tuesday vowed that there was no going back on their action until unresolved issues of the management of their pension were addressed by the Nigerian National Petroleum Corporation (NNPC).
This is contained in a statement by Mr Babatunde Oke, the Media and Information Officer of Petroleum and Natural Gas Senior Staff Association of Nigeria (PENGASSAN) in Abuja.
The News Agency of Nigeria (NAN) reports that the workers embarked on strike on Monday in protest against the seeming refusal of NNPC to address the pension issue.
The statement said that contrary to media reports that NNPC had resolved the issue and other demands of the workers, there was total shutdown at all NNPC offices and locations nationwide since the strike commenced.
``The strike will still continue until there is concrete commitment from the NNPC management to find a lasting solution to the issues.
``The strike has affected all the subsidiaries of the NNPC, including the Petroleum Products Marketing Company, Kaduna Refining and Petrochemical Company and Port Harcourt Refining Company.
#NNPC #DPR #Nigeria #ThisDay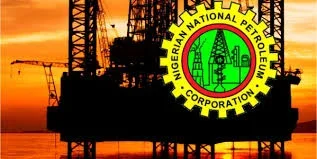 Last edited: