The Federal Government has resorted to subsidy regime following an increase in the landing cost of Premium Motor Spirit, also known as petrol.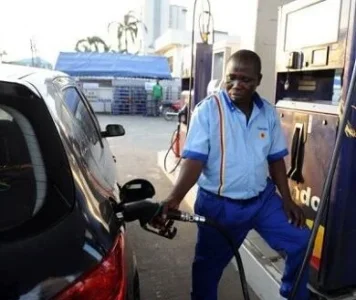 This is coming about eight months after the Muhammadu Buhari-led regime stopped the fuel subsidy, which was costing the government millions of naira being paid monthly to oil marketers importing the product then.
Investigation on Friday showed that the Nigerian National Petroleum Corporation, now responsible for about 90 per cent of the importation of the product, is currently bearing the latest subsidy cost on behalf of the government.
Findings by Investorsking reveal that the cost of petrol stood at $560 per metric tonne or N127.36 per litre plus N7 per litre for freight as of Friday.
The addition of the cost of product with freight charge and other cost elements in the PPPRA template result in a landing cost of N145.09 per litre (using the official exchange rate of N305/dollar) or N222.33 per litre (using the parallel market rate of N490/dollar).
An ex-top executive of the PPPRA, who spoke on condition of anonymity, said, "If the landing cost is more and somebody is bringing the product in and others are not, it means definitely that person, who is bringing it, is running at a loss somehow. So, if you now call that subsidy, it is okay.
"The NNPC is definitely subsidising the product; it is a loss to them also because they get the money from somewhere."
The Head of Energy, Ecobank Capital, Mr. Dolapo Oni, said, "I believe there is a subsidy, but it is not the subsidy being paid to marketers. It is the NNPC taking a loss so that marketers can sell at N145. That's a fair system right now because it is better than paying marketers at the same time."