Alhaji Farouk Lawan, former Chairman of Nigeria's House of Representative Ad-hoc Committee on Fuel Subsidy, was back in a FCT High court on Wednesday to answer for bribery charges leveled against him.
Boniface Emenalo, Lawan's secretary was also joined in the case.
Lawan and Emenalo are both facing a seven-count criminal charge bordering on obtaining 620,000 dollars from an oil magnate, Otedola, in order to doctor the committee's report in favour of Zenon Oil and Gas Ltd.
Emenalo was separately accused in count seven for receiving 120,000 dollars as gratification from Otedola for the same purpose.
The duo were first arraigned before before Justice Mudashiru Oniyangi on February 2, 2013. After Justice Oniyangi was moved to the appeal court, the case was subsequently re-assigned to Justice Adebukola Banjoko.
At resumed re-arraignment, Counsel to the Independent Corrupt Practices and Other related Offences Commission (ICPC), Chief Adegboyega Awomolo (SAN), told the court that the case was slated for re-arraignment of the accused. The ICPC alleged that accused conspired in April 2012 to demand three million dollars gratification from Otedola to remove his firm from the list of oil companies indicted for scam.
The accused persons however pleaded not guilty to the charges read to them by the court.
Mr Omowale Jolawon, Counsel to Lawan and Emenalo, urged the court to allow his clients to continue with the N10 million bail granted to each of them and two sureties each in like sum.
In a short ruling, Justice Banjoko, ordered the accused to continue with the bail conditions granted by Justice Oniyangi.
Part of the bail term required the accused persons to submit their international passports with the court registrar, and restraint from traveling outside Nigeria without the permission of the court.
She ordered the accused persons to present their sureties before the court, and adjourned the case until July 7 and 8 for accelerated trial.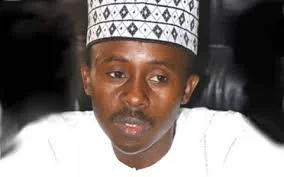 #Otedola #FaroukLawan #Zenonoil #Fuelsubsidy