The monarch of Ubulu-Uku Kingdom in Aniocha South Local Government Area of the State, HRM Akaeze Edward Ofulue III, abducted by suspected Fulani herdsmen, was discovered stone dead 15 days after the creepy incident.
Vangaurd reports that in Ubulu-Uku and other kingdoms, it is a taboo to kidnap a king, not to talk of killing him. Vigilante group members found his decomposing remains at the stomp of a tree in the bush at Umunede, Ika North East local government area, the boundary between Delta and Edo States.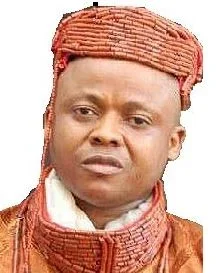 A villager, who spoke with Vanguard said the pastor told the story of how he and the monarch broke loose from their abductors, but while he, being younger was able to run with more energy, the monarch, due to his age, could not make it because of exhaustion.
The king reportedly complained that he was tired and needed to rest, but the pastor ran to the community to inform the people. He gave a graphic description of the area in the bush where they took them to, but before any of the search parties could get there, the Fulani herdsmen found the king and took him away.
The escape of the pastor actually raised the villagers' hope that they could find their king alive and gave them more impetus to comb the forest in search of him, but that was not to be.
Read more on
Vanguard