Three communities in Adamawa state, have been thrown into mourning following an attack by herdsmen which has led to the death of three policemen, scores of villagers and the abduction of one person.
At Kwayine village, some of the residents were seen burying the dead in the early hours of Sunday.
The attack, coming after various alerts by the Adamawa community of fears about a likely attack, has left on its trail, damaged houses and abandoned police vehicles.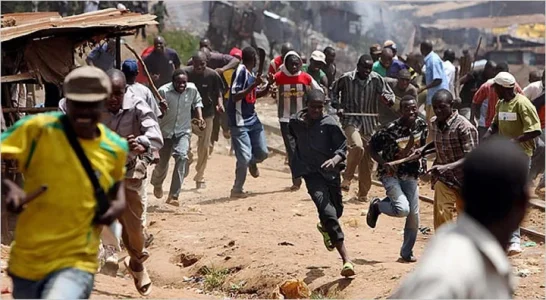 The police in Adamawa have confirmed the killing of three police officers after an attack by armed persons in Demsa Local Government Area.
The Adamawa police spokesperson, Othman Abubakar, also confirmed that two other police officers were missing after the attack.
Channels TV