Senators from the South-East region of the country, under the umbrella of the South-East Senate Caucus have finally open up on the various herdsmen attacks in the country.
The Senators warned that the unity of Nigeria may be under imminent threat if the Federal Government failed to urgently address the Nimbo massacre in Enugu perpetrated by Fulani militias.
This was contained in a statement by the Igbo senators, made public by the member representing Abia South, Senator Enyinnaya Abaribe, at the end of their emergency meeting held in Abuja.
While vehemently condemning the attack which left over 50 persons dead and scores displaced, they called for a summit of governors of the South-East and South-South states on the issue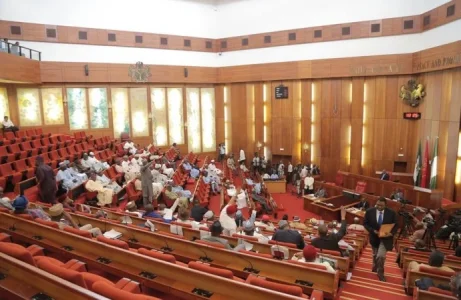 According to the caucus, "We can no longer sit and watch while our people are daily slaughtered like fowls without even attracting the cursory routine condemnation by the Presidency.
"We are even more appalled that despite the alarm raised by the Ukpabi Nimbo community of an imminent attack by the Fulani herdsmen and the associated vague assurances by the chairman of Fulani community in Enugu that such attack would not happen, yet the security agencies failed to prevent the attack that happened two days after the alarm.
"It is disheartening what is happening, and somebody has to take responsibility. That somebody has to be the institution of the Presidency of the Federal Republic of Nigeria."
Source: PUNCH