Benue state governor, Dr Samuel Ortom has said that the recent brutal attacks of fulani herders in the state is beyond his power as the state's chief executive, adding that he will have a talk to President Buhari on why his people were still being attacked despite the presence of military personnel in the area.
The obviously-looking-devastated governor made this statement while speaking with reporters on the terrible herdsmen attack that reportedly claimed the lives of 13 local residents of Binev council ward in Buruku local government area of the state.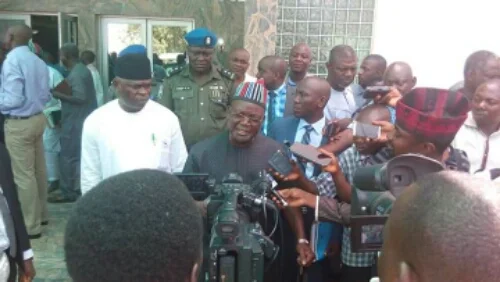 It was gathered that the security operatives posted to the area were withdrawn five minutes before the attacks sparking suspicion of collaboration with the invaders.
According to Ortom, ''The Army, Police, Civil Defence and others responsible for the protection of lives and property in the state will explain to me because I cannot explain why they had to do that. If we have sent the Army and Police there and my people are being killed and their homes are being destroyed and the mercenaries have taken over the land, then there is no more rule of law.
"Honestly, I'm still going to seek an appointment to meet with Mr President and make a report that this thing is beyond me." He said.