A former aide to the immediate past President Goodluck Jonathan, has spoken concerning the incessant attacks and killing of Nigerians by Fulani herdsmen.
Posting sterling revelations by Professor Charles Adisa of the Chinua Achebe Center for Leadership and Development, about the continued killing, kidnapping and maiming of their host communities by the herders, Okupe lamented that over 1000 people had been murdered across the country.
He blamed the Federal Government for its lukewarm attitude in handling the situation and protecting lives of innocent Nigerians.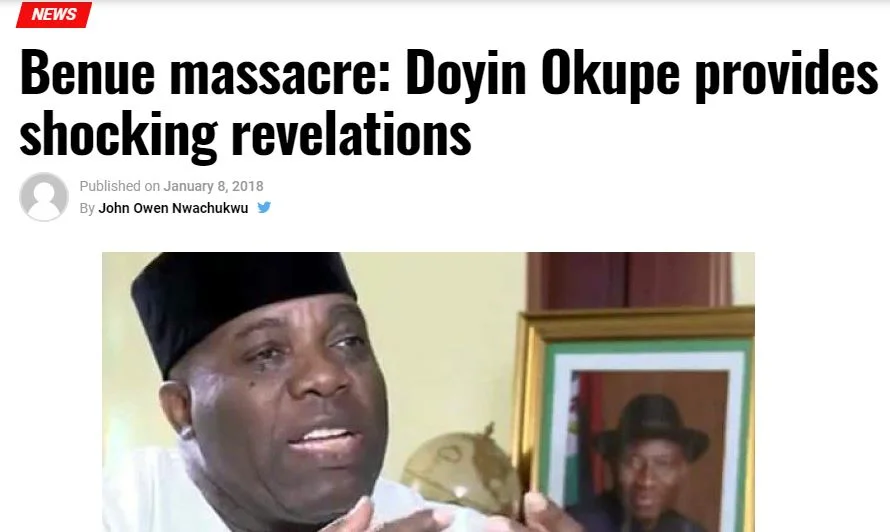 READ MORE HERE