More trouble is brewing as Gambia's ministers for finance, foreign affairs, trade, environment and tourism have resigned from President Yahya Jammeh's government.
Hon. Benjamin Adam Roberts becomes the latest in Jammeh's government to resigned over intense plot to remove Yahya Jammeh remove office.
The veteran leader lost a December 1 election to president-elect Adama Barrow who is due to be sworn in on Thursday.
Jammeh conceded defeat but now says he will not step down.
Regional leaders have threatened sanctions or military intervention to remove him from power.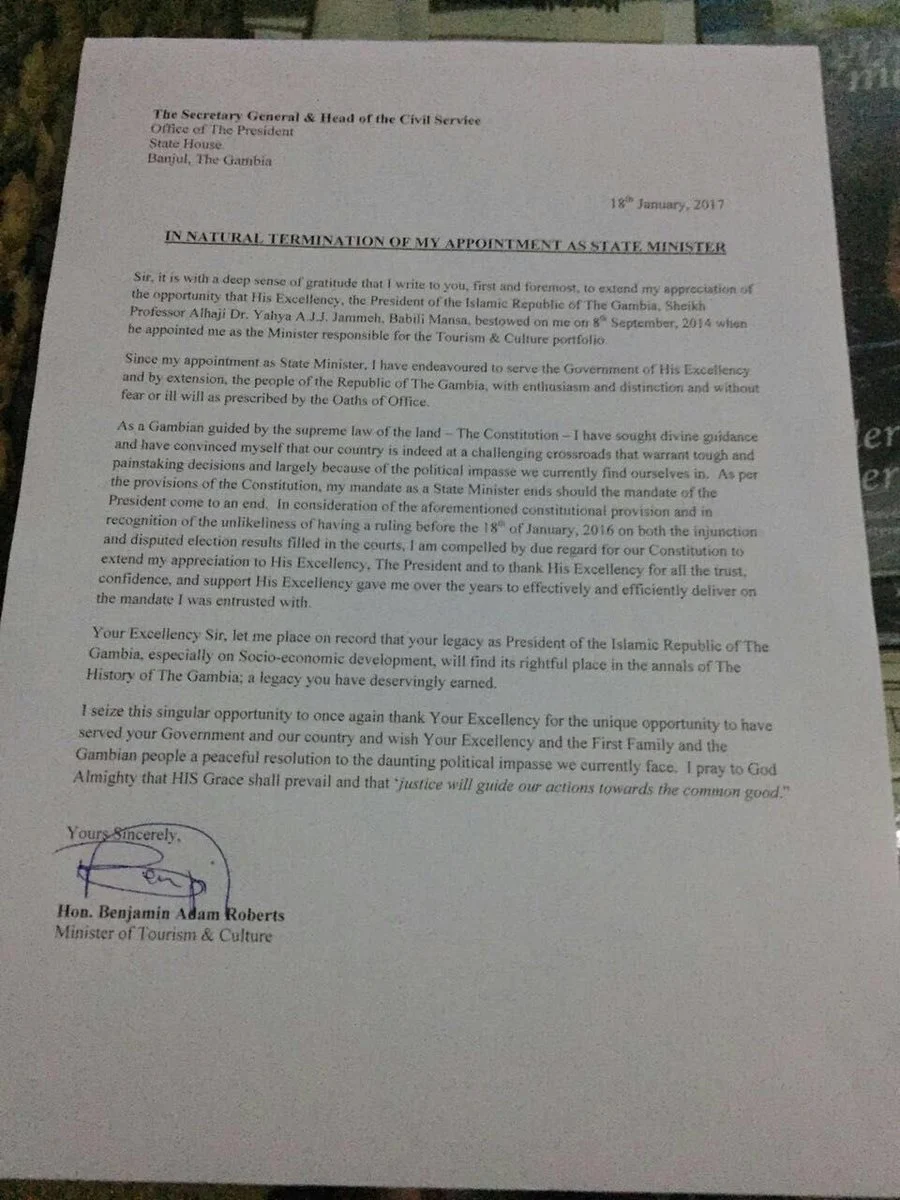 Related: Gambia: Foreign Minister Resigns